Hatherley Road, Cheltenham
Our client was keen to revamp the look of their tired house and give it a more modern feel from the outside and to maximise the space available to them. The works would involve knocking down the existing garage and construct a 2 storey extension to the front of the house. With a few internal alterations we created a new utility, WC and play/music room to the ground floor with a double bedroom to the 1st floor.
The old single bedroom was converted into an elegant en-suite for the master bedroom. The exterior of the house was transformed using a variety of materials and techniques consisting of silicone coloured render and cedar cladding. Finally a new block paved drive was installed to help increase parking space.
Project Details
EXTENSION
A two-storey extension in place of the existing garage.
RENOVATION
Conversion of the existing utility into a WC and utility room and the small bedroom into a much needed en-suite.
BLOCK PAVING
Creation of a block paved driveway to the front of the house.
Project Phase 1: Preparation
Following planning with the client, we demolished the existing garage and dug new foundations to prepare for the extension.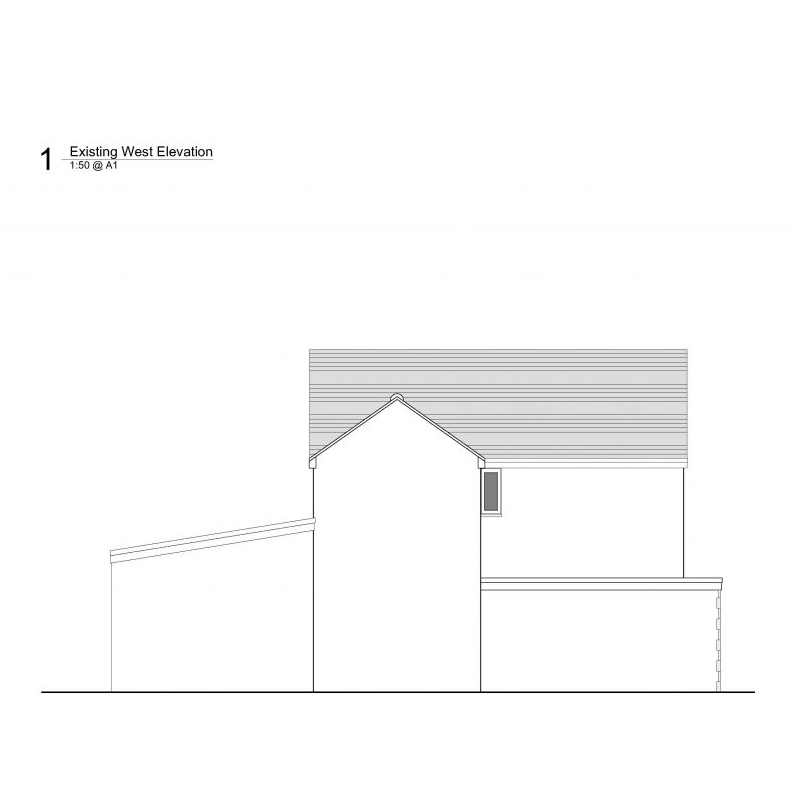 EXISTING WEST ELEVATION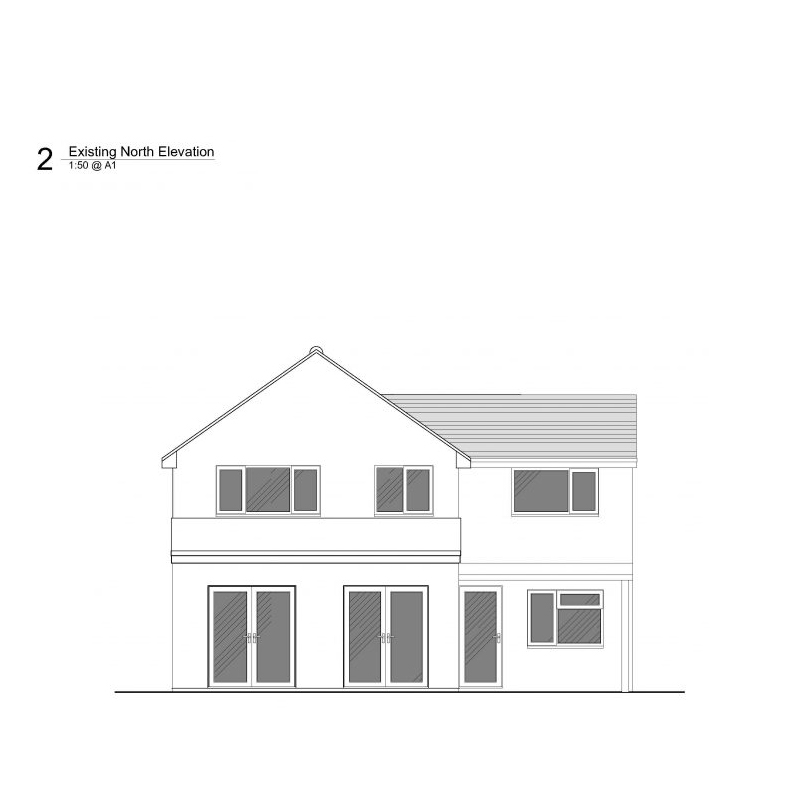 EXISTING NORTH ELEVATION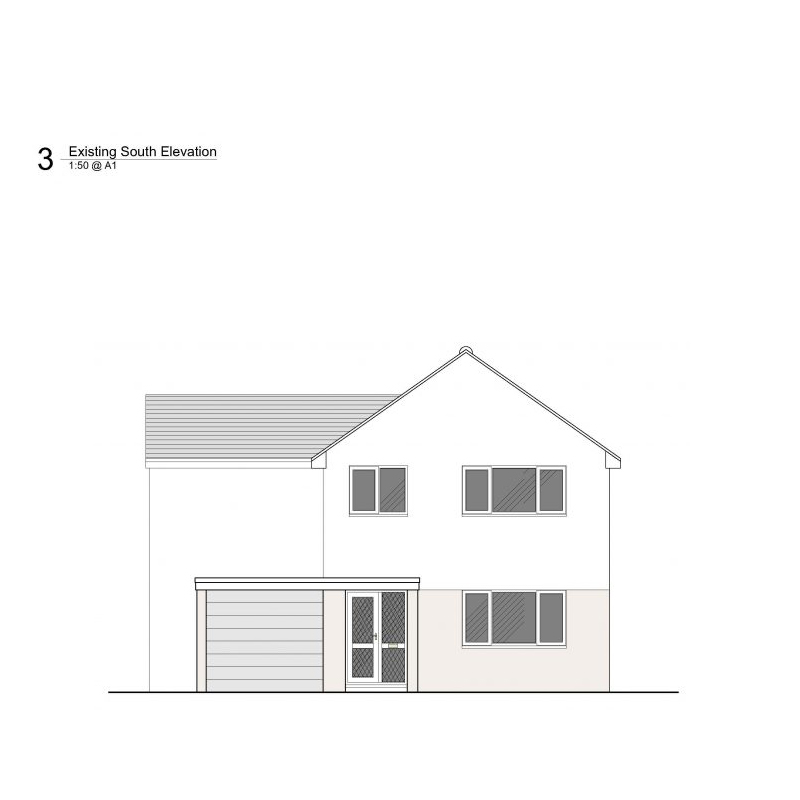 EXISTING SOUTH ELEVATION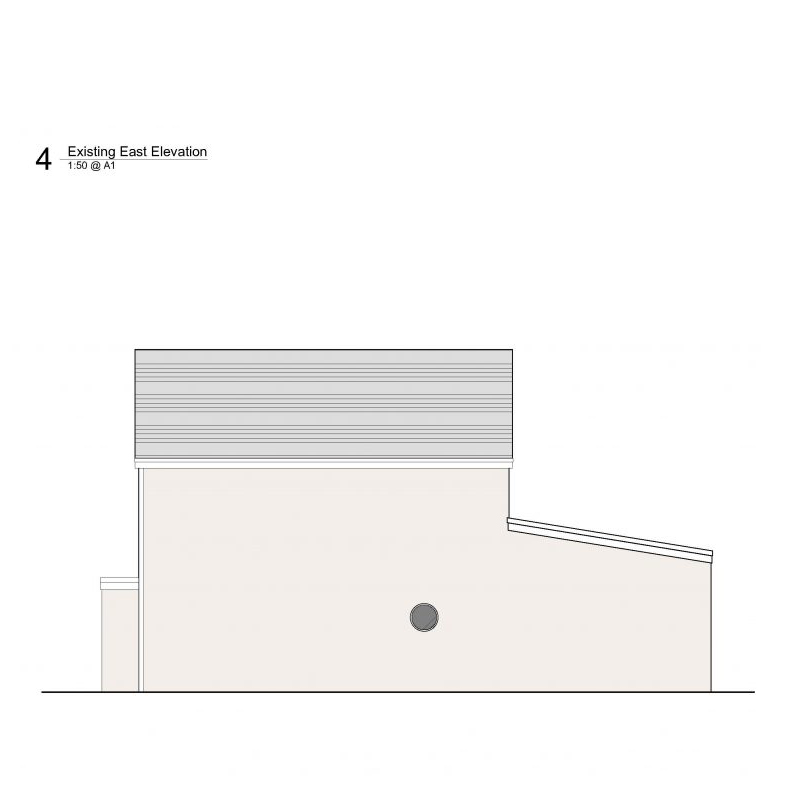 EXISTING EAST ELEVATION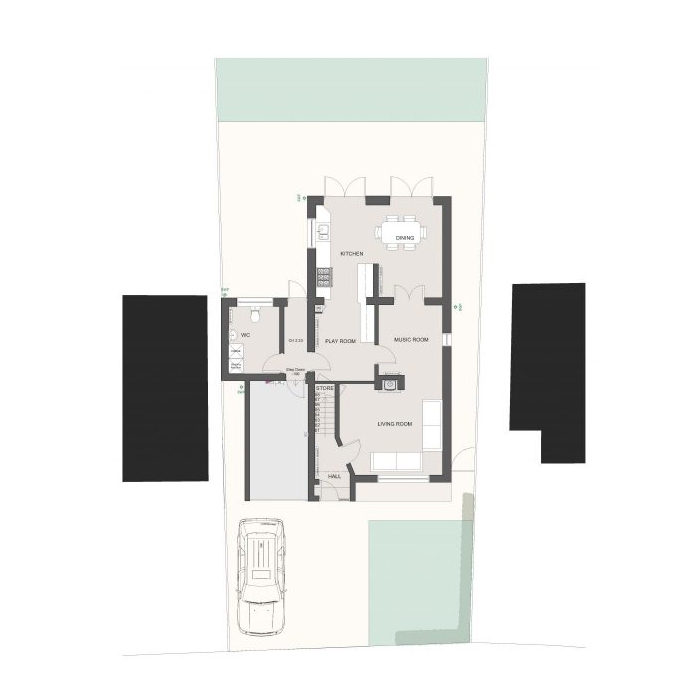 EXISTING GROUNDFLOOR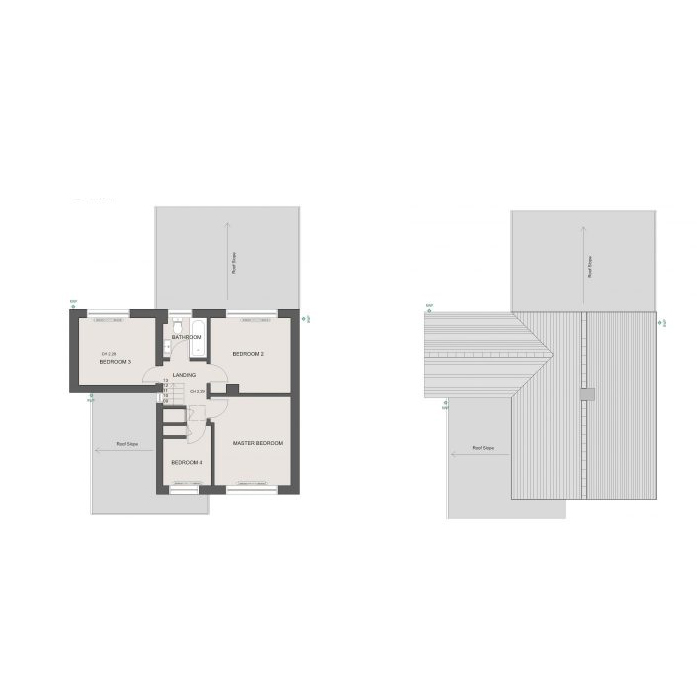 EXISTING FIRST FLOOR
Project Phase 2: Construction
Construction of the two storey extension using super insulated light weight blocks with high performance cavity insulation, accompanied with the installation of the new 1st floor and gable end cut roof. The tiles of the roof were chosen to match the current aesthetic of the existing roof.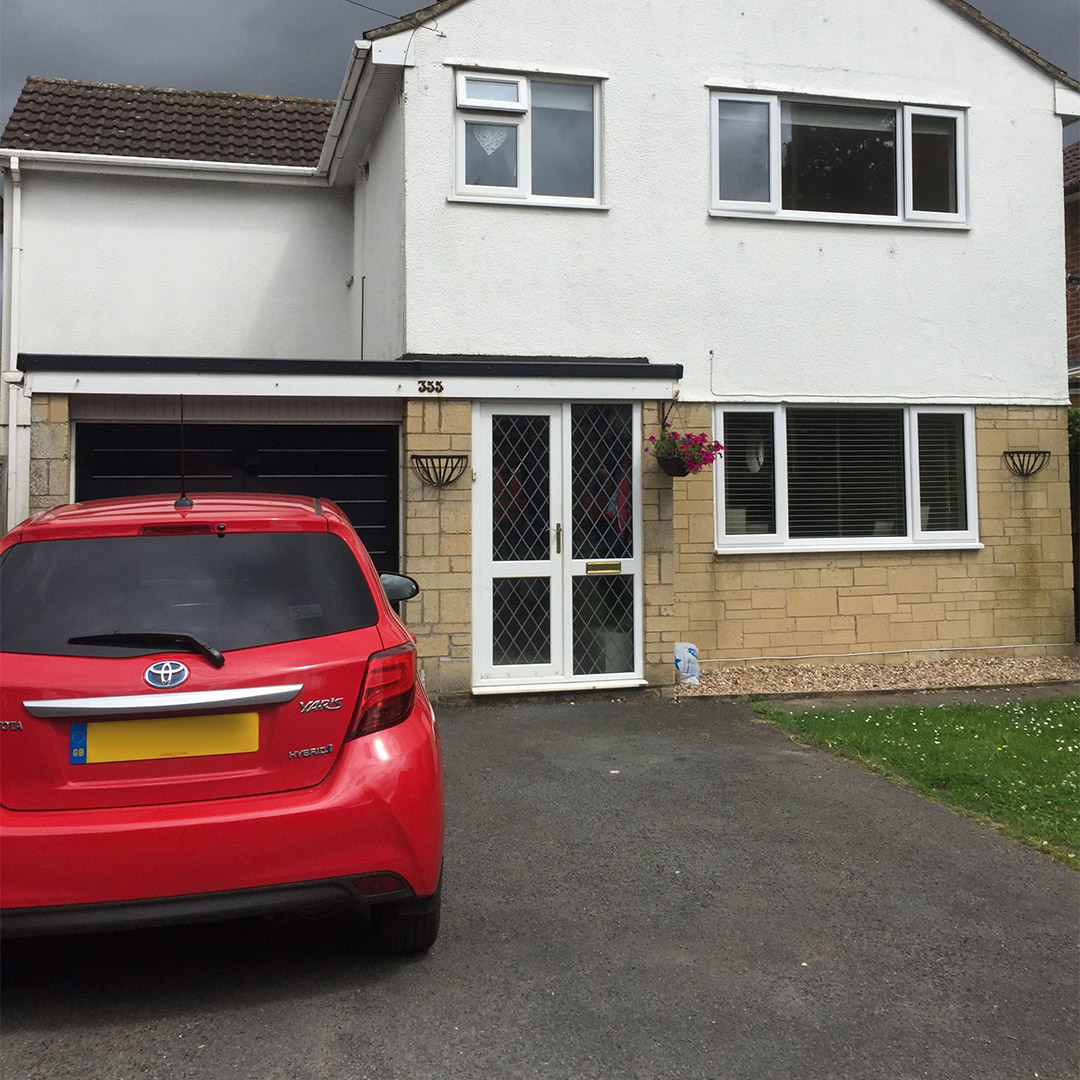 FRONT (BEFORE)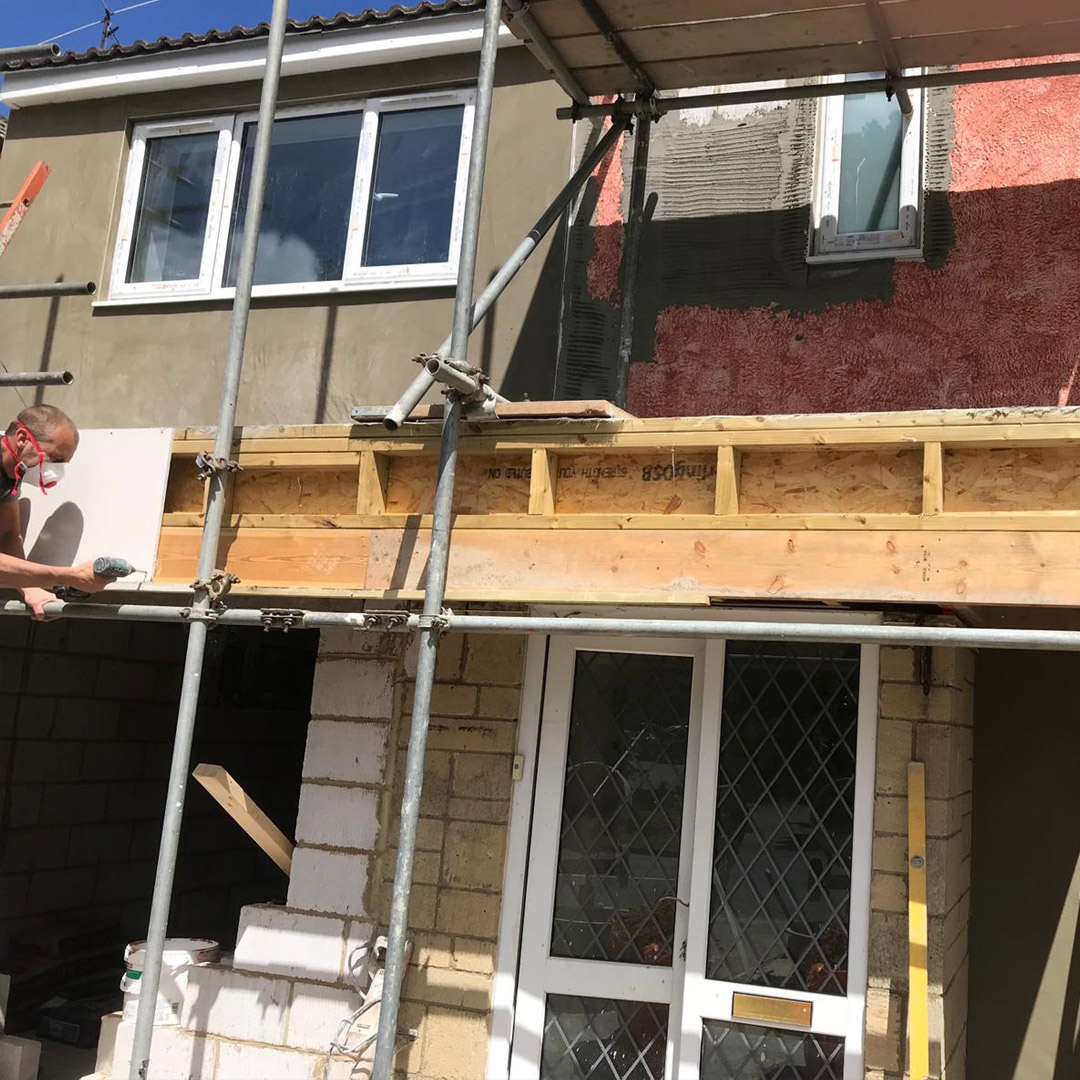 FRONT (DURING)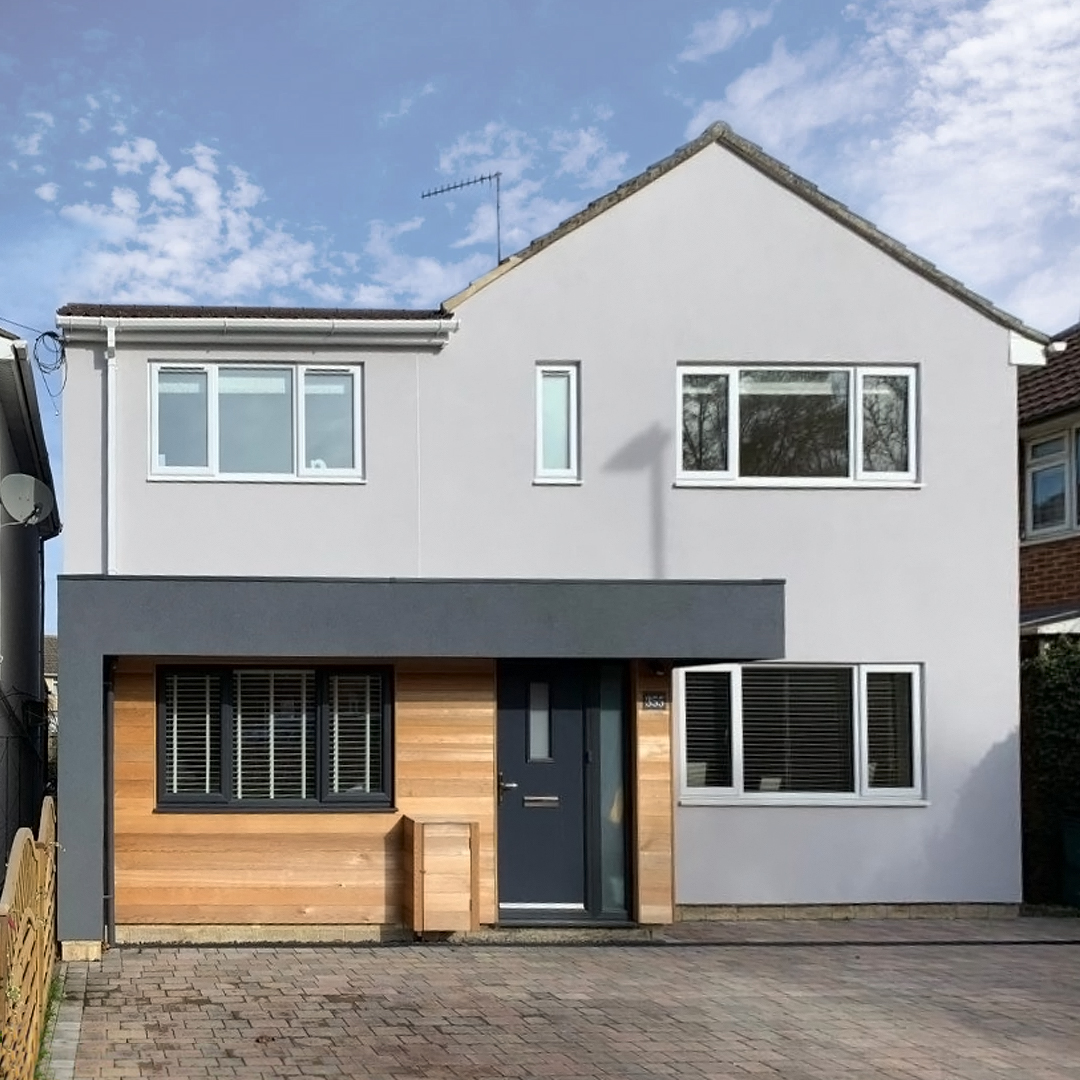 FRONT (AFTER)
Project Phase 3: Internal Alterations
A number of internal walls were demolished to re structure the internal layout, all new plaster and painting to walls throughout, floor finishes to the clients specification, wall and floor tiling to the new en suite with a sleek new bathroom suite.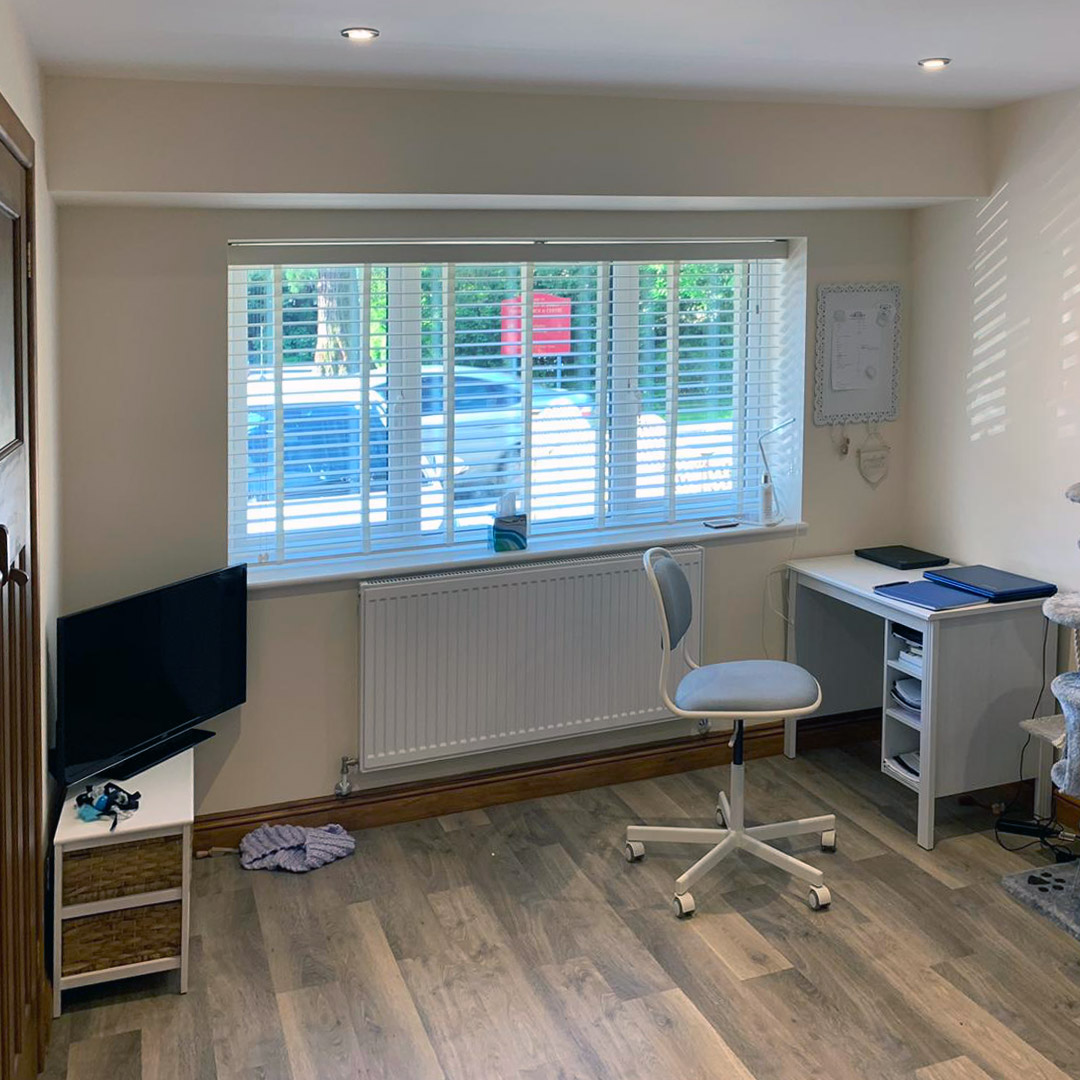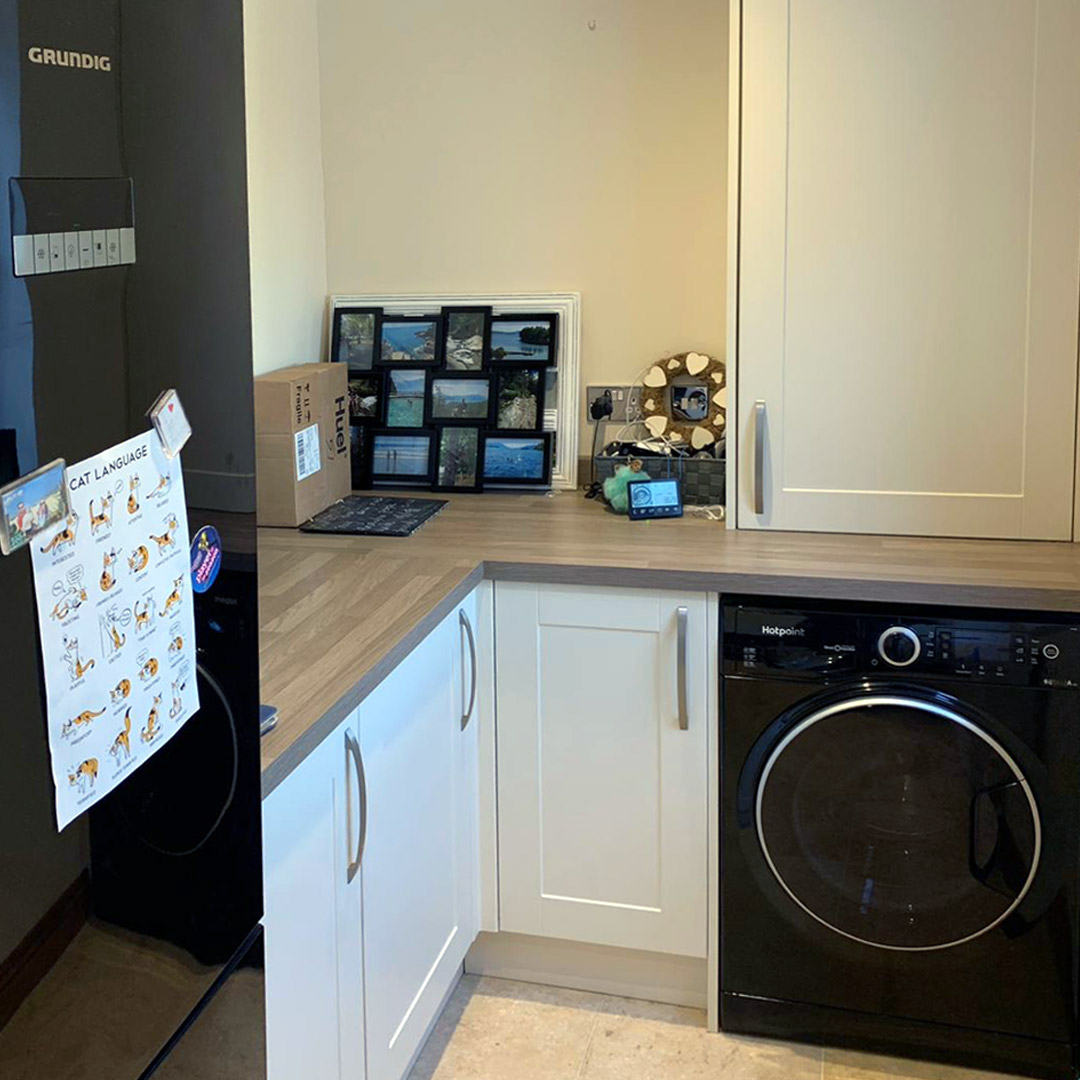 Project Phase 4: External Alterations
The construction of the porch was the thing that would make this building stand out. A contrasting coloured render was used for the porch surround with western red cedar cladding to the walls. The remaining walls of the house to front and rear were also rendered. The last thing to complete was a new block paved driveway.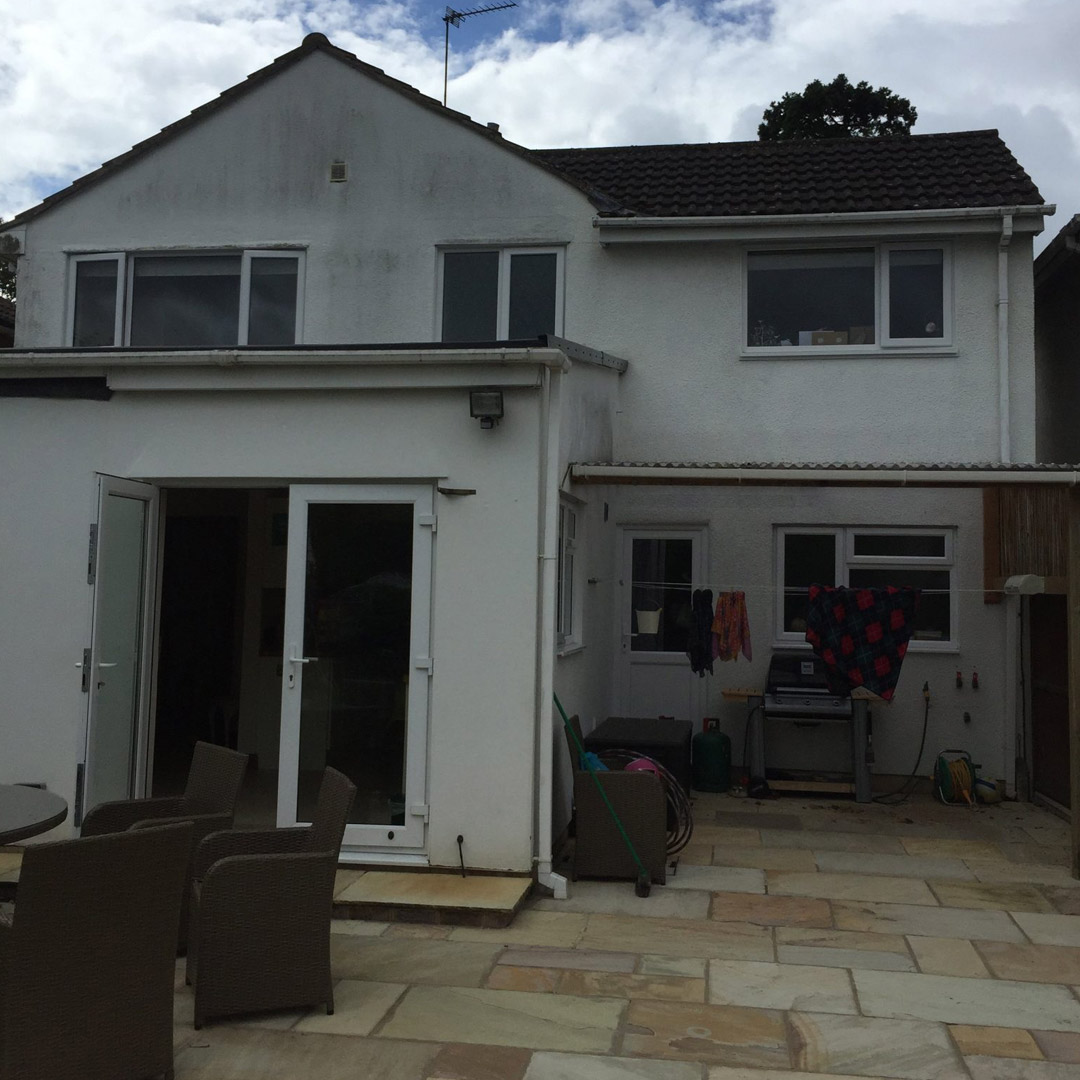 REAR (BEFORE)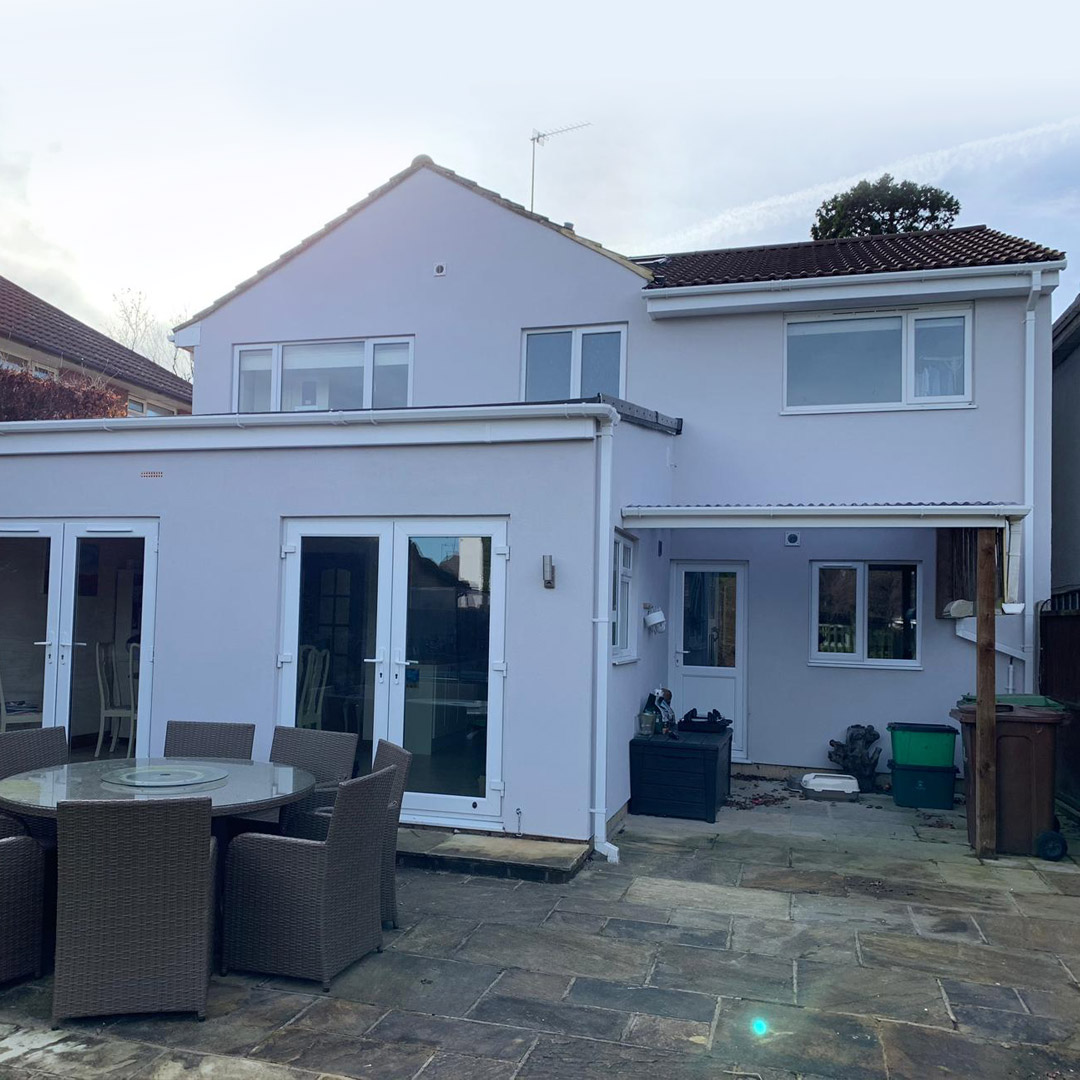 REAR (AFTER)
NEW PORCH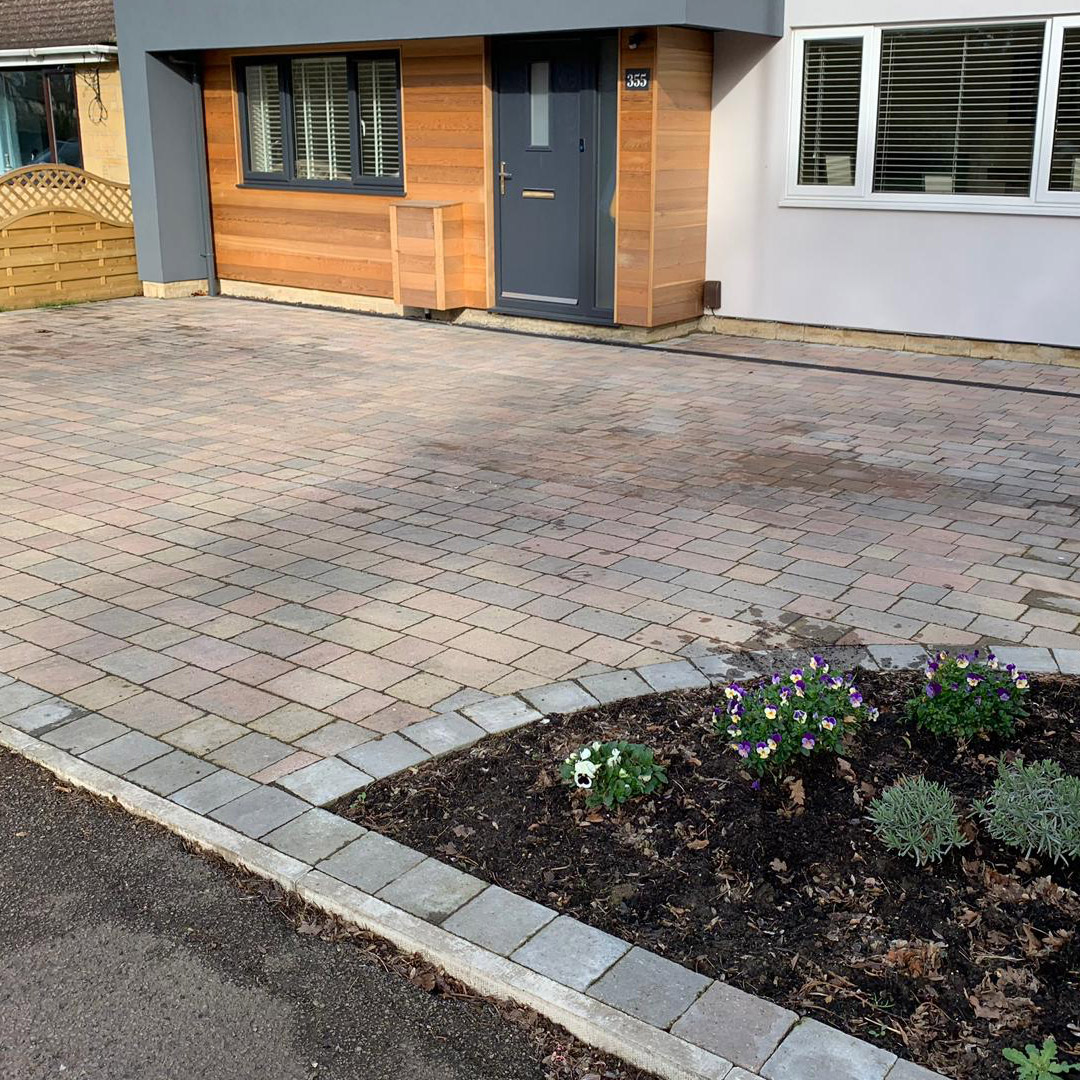 NEW DRIVEWAY
CLIENT FEEDBACK
David, Jon and their team worked with us for around five months to deliver a two-storey extension to our home. They were endlessly patient and accommodating of our questions and requirements and worked tirelessly to ensure a fabulous result. They are perfectionists with extremely high standards, as reflected by the beautiful finish. Most importantly, they respected the fact that it was our home and were very easy to have around. We would recommend them without hesitation.
Are you thinking of renovating your house?