Bafford Lane, Cheltenham
After an initial consultation with our client the design brief was to extend the house to form two new bedrooms and a master en suite. We designed and built two pods that would be built over existing single storey parts of the house. Due to its lightweight manner and speed, we constructed timber framed insulated walls with flat roofs and cedar cladding.
The internal alterations consisted of forming new bedroom entrance doorways through existing external walls. The extensions consisted of 2 new bedrooms and a stylish master Ensuite.
Project Details
EXTENSION
One first floor pod extension at the front and one to the rear of the house.
RENOVATION
Creation of an en-suite for the master bedroom and plastering and painting of all internal walls.
Project Phase 1: Removal of existing structures
To make room for the new pod extensions, we had to remove the existing tiles and slanted roofs at the front and back of the house.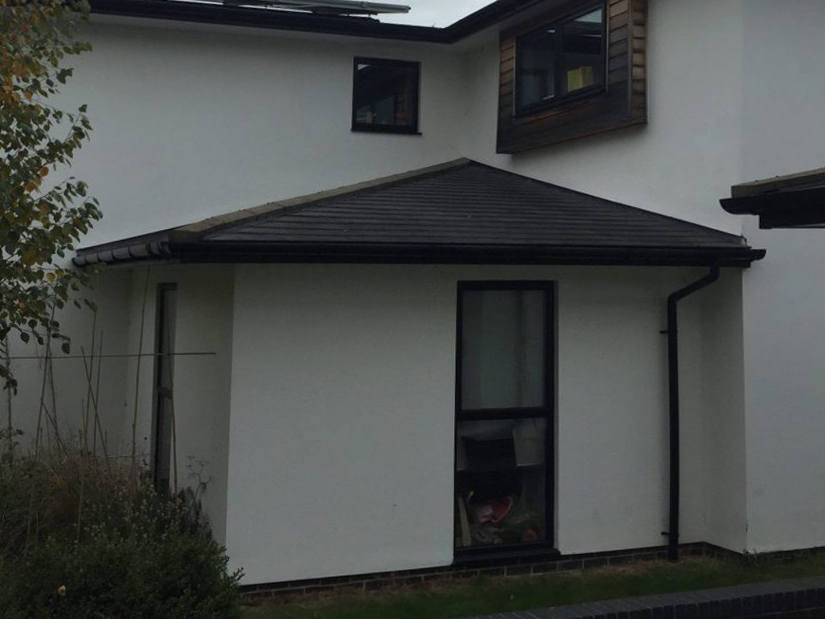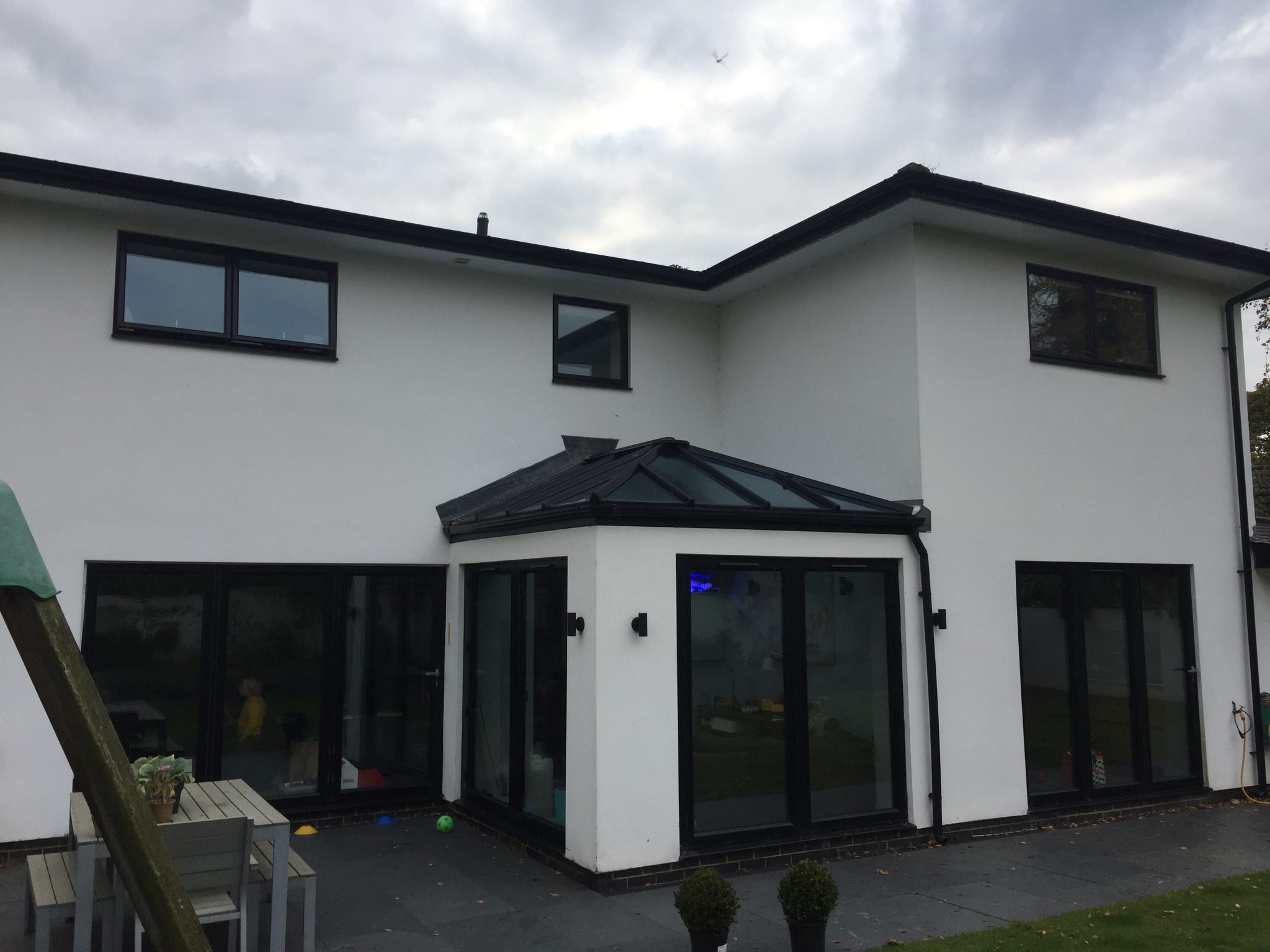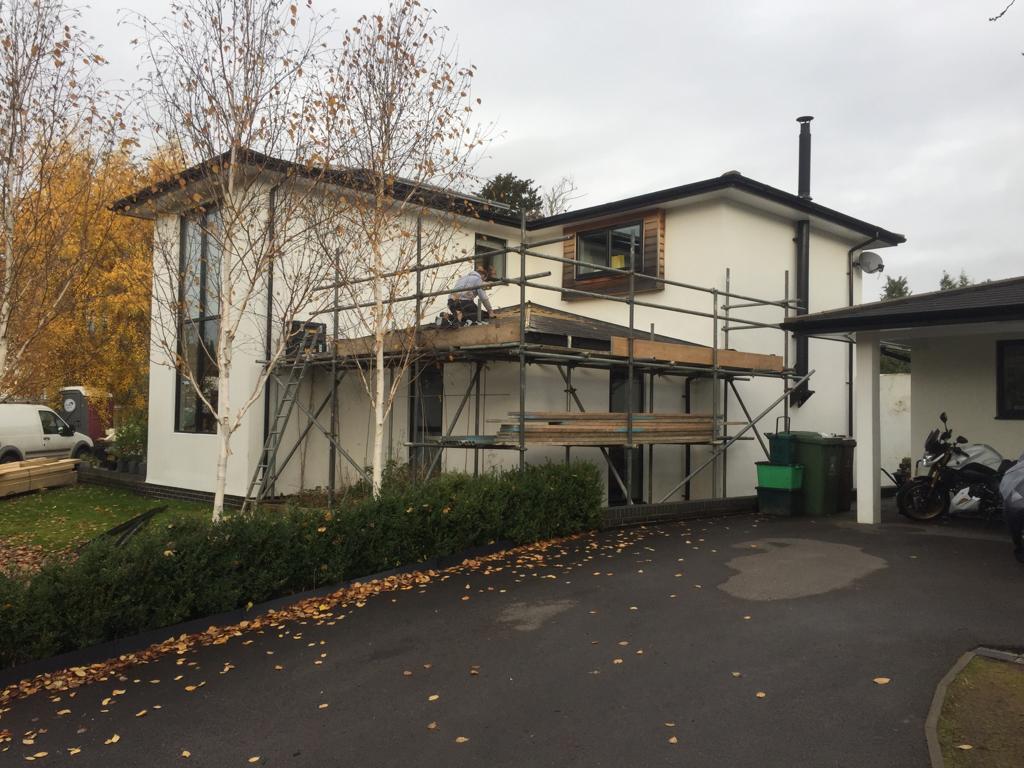 Project Phase 2: Construction
New cantilevered floors were supported by the existing masonry walls. Walls and roofs were constructed using large timbers filled with high performance insulation to create a super air tight structure. The flat roofs were covered in a single ply membrane. We wrapped the walls and soffits with western red cedar that provides a striking contrast to the white rendered walls.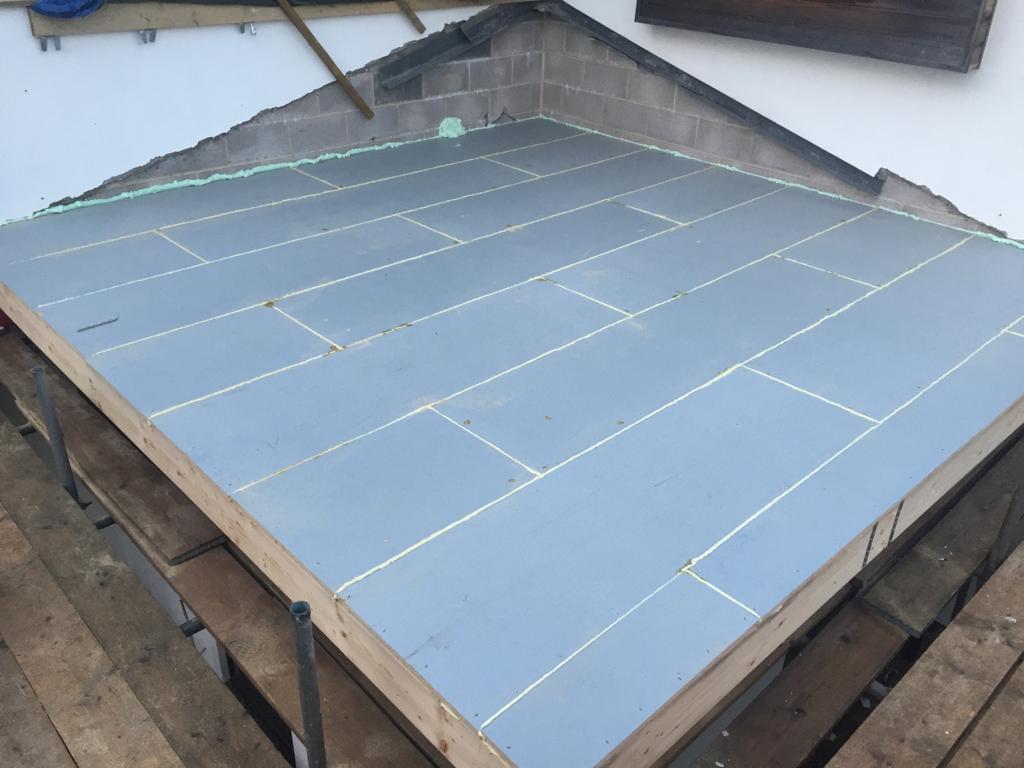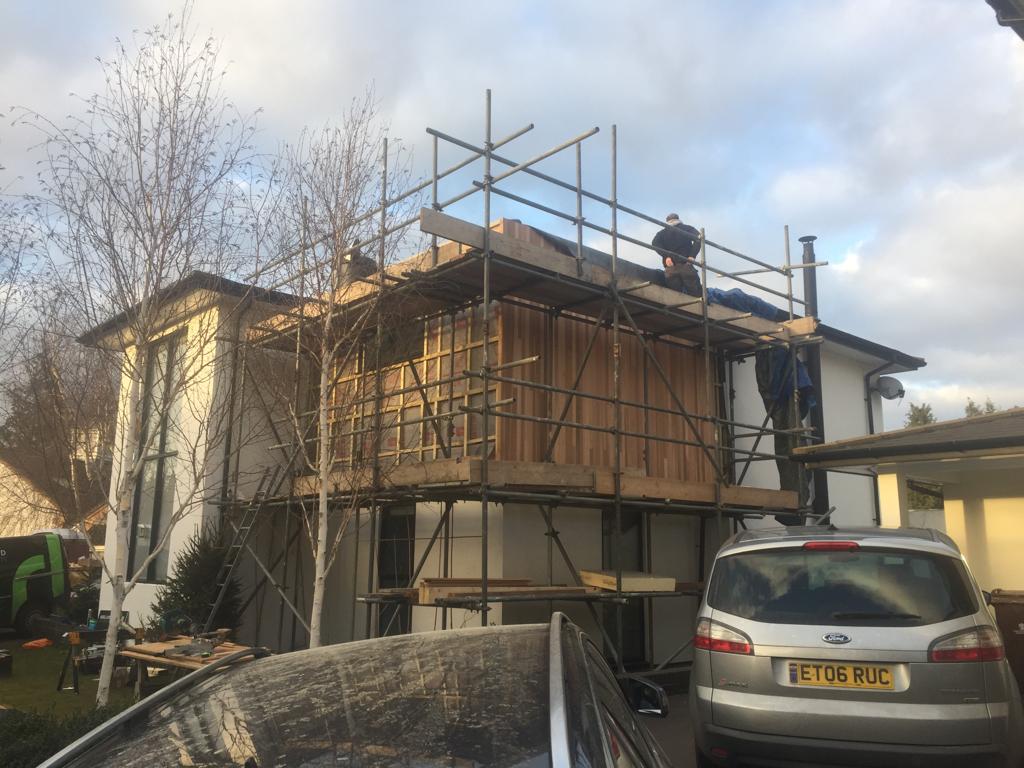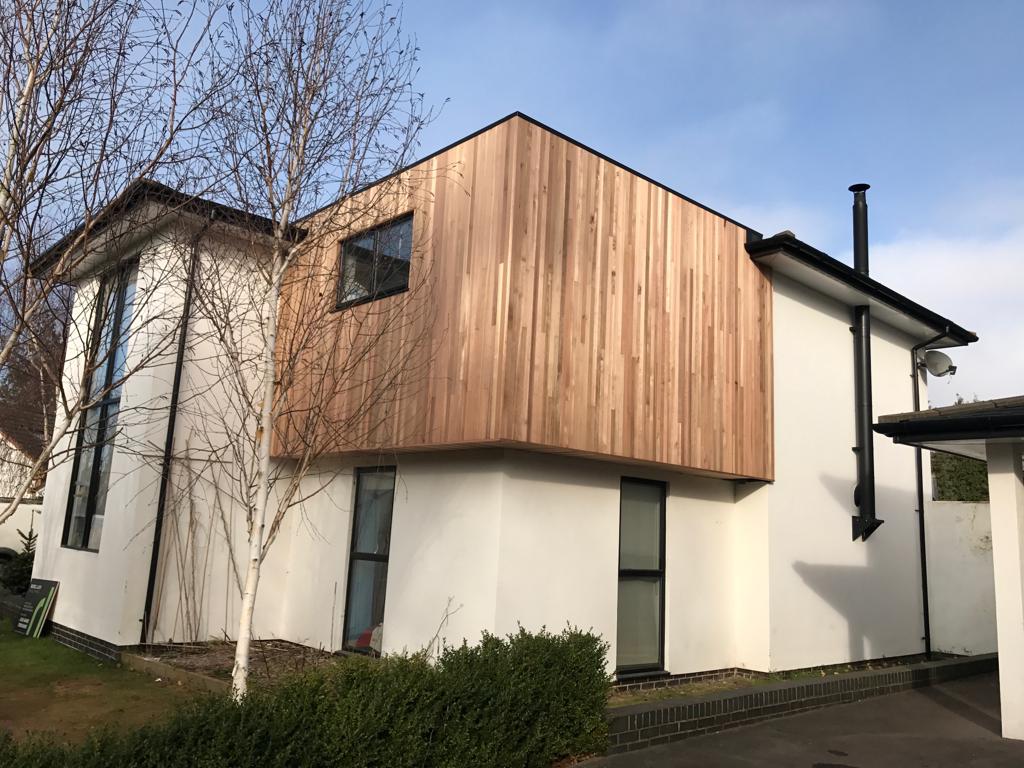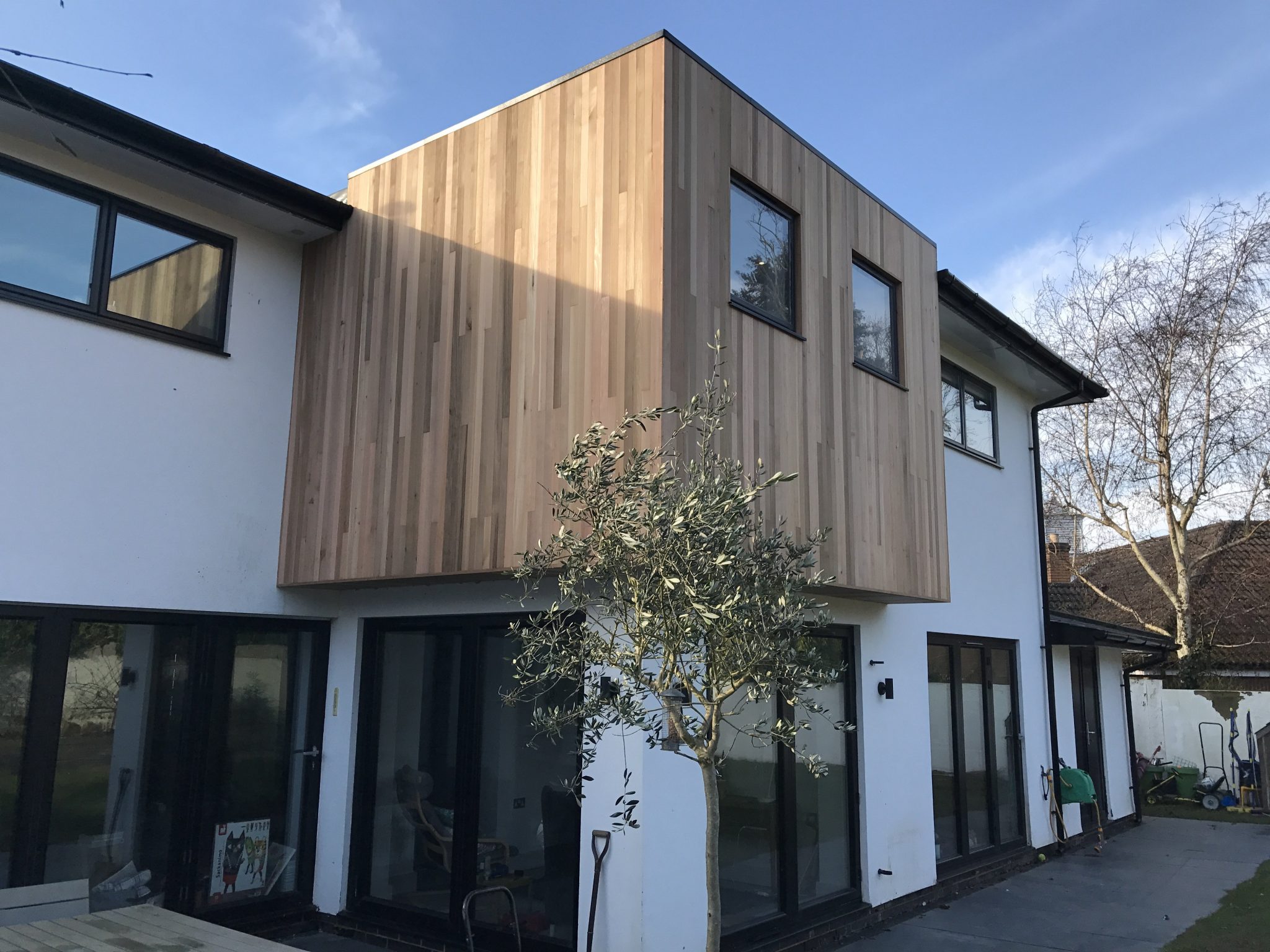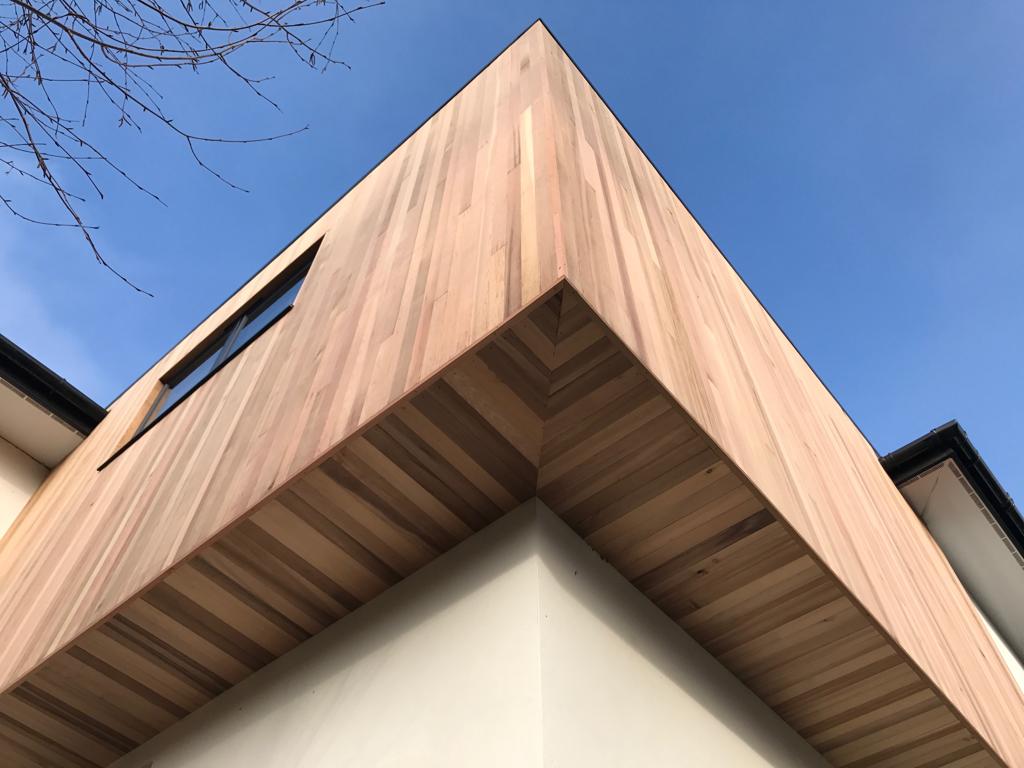 Project Phase 3: Internal Alterations
The internal works consisted of newly formed plastered painted walls, Ensuite works with a modern bathroom suite, wall and floor tiling and floor finished throughout.
CLIENT FEEDBACK
We have worked with Russell Lloyd twice now, and on both occasions have really enjoyed the process. Jon, Dave and their team really know how to work with their clients, providing excellent attention to detail and advice along the way. Both times, we worked under a 'design & build' principle, we knew what we wanted to achieve, but needed their expertise to get there in an aesthetically pleasing & cost-effective way. Aside from the building work itself, we really enjoyed having them around. It's important to have a good relationship during what can be a stressful time, and Jon & Dave certainly didn't disappoint, a special thank-you to Nathan too – and for added entertainment, just ask them to perform something from their extensive West-End Musical repertoire.
Are you thinking of renovating your house?